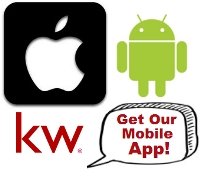 Jen Burns is a Keller Williams Professional Real Estate agent who has won multiple sales and customer service awards.  She is focused on finding the right home at the right price!
* If in 90 days we do not sell your home, we will sell it for free.
We can help you buy or sell your home!
---
We also want to make sure you LOVE your next home, that's why I guarantee that too!
Love It Or Leave It*
If you don't love your home a year after you buy it, I will sell it for free!
Looking for a home in Ascension Parish and don't know where to start?  Check out our EXCLUSIVE "Search By School Districts Map" on our affiliate website www.realestateinascension.com
-- Latest Blog Post
Ascension Parish Homes Are Easy
To Buy... For Now
Rural Development Loans Explained
Right now in Ascension Parish there is a loan program available called the Rural Development Loan.  All of Ascension Parish real estate qualifies for it except for homes that are in a flood zone and do not have proper elevation or homes that are in poor condition.  This is great news for home buyers....   READ MORE...